Carol Burnett returns to TV with kid-oriented talk show on Netflix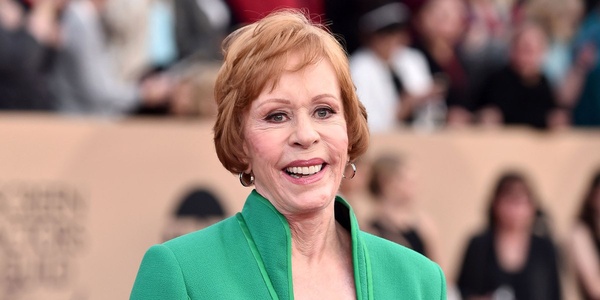 At 84, Carol Burnett has been in the entertainment business for about six decades. She is best known for her variety show, "The Carol Burnett Show," that ran from 1967 to 1978 and featured comedy sketches as well as song and dance numbers. Before, during, and since the show, Burnett appeared in a number of films, including "Pete n Tillie," and guest appearances on TV shows, including recent appearances on "Hawaii Five-O," "Hot in Cleveland," and "Glee.". She has also been in the theatre, appearing in such productions as "Once Upon a Mattress" and "Plaza Suite." Burnett has received numerous awards, including Emmys and Golden Globes, and the Mark Twain Prize for American Humor. Burnett is considered a comedy legend whose work has been enjoyed by several generations of fans.
Carol Burnett's next project is called "A Little Help with Carol Burnett" that will stream shortly on Netflix. The show will last half an hour and will feature Burnett and a panel of celebrities listening to a group of children aged 4 to 8 express their opinions. Netflix has ordered 12 episodes of the series that will be shot in front of a live audience.
To get a little flavor for the show, Netflix has released a trailer that depicts Burnett being "interviewed" by a small child. The humor arises from the child's familiarity with modern technology and with slang terms like "woke" and Burnett's apparent cluelessness of these things. In turn, the kid interviewer seems not to know who he is in the presence of and the things she accomplished decades ago.
Using children with their capacity to say unguarded, unfiltered things with all seriousness for humorous effect is nothing new. Art Linkletter had a feature on his radio and television show called "Kids Say the Darndest Things," in which Linkletter would ask a small child a question, and then he or she would answer in an endearing, cute way. Bill Cosby used the same concept in a show that ran for several years in the late 1990s.
It looks like "A Little Help with Carol Burnett" is going to take a more interactive, conservational approach to the concept. Different generations, especially if one is made up of adults and the other of children, approach issues and problems in a variety of ways. The show promises not only to be cute, as "Kids Say the Darndest Things" was but perhaps illuminating.
"A Little Help with Carol Burnett" is slated to drop on Netflix sometime in 2018.