'Castle's' Nathan Fillion joins 'Lemony Snicket's A Series of Unfortunate Events' on Netflix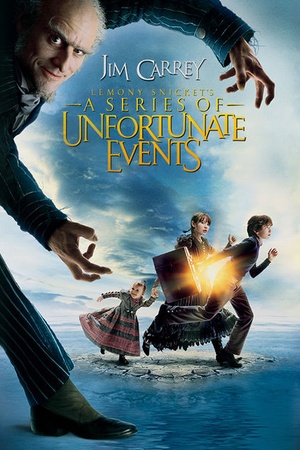 The Wrap has announced that Nathan Fillion has been added to the cast of season two of "Lemony Snicket's A Series of Unfortunate Events." He will play Snicket's brother Jacques who appears in the book "The Vile Village" briefly before coming to a bad end. The character will play a small but crucial part in the trials and travails of the Baudelaire children as they continue to try to get away from the nefarious Count Olaf.
Fillion first became widely known when he played Captain Malcolm Reynolds in the short-run but cult classic science fiction series "Firefly." He played an iconic western character who just happened to be the captain of a space ship 500 years in the future who engaged in jobs that occasionally skirted the law. The show was cancelled after only half a season of episodes, but it spun off a feature-length film, "Serenity," and it remains a favorite of science fiction fans.
But Fillion is much better known for having played the title character on the much longer running "Castle," a murder mystery series. The premise was that Richard Castle, a writer of crime novels, accompanied a New York City police detective named Kate Beckett on her investigations. The excuse he gave was that he was researching for his books. The real reason for the arrangement was that Castle loved the excitement, mystery, and occasional danger that homicide detective work entailed. Castle and Kate carried on a kind of Nick and Nora Charles relationship that began with banter and ended up with love and marriage.
Since "Castle" ended, Filllion has been filling his time with guest appearances, including one on an episode of Netflix's "The Santa Clarita Diet," a comedy about zombies and cannibalism.
"Lemony Snicket's A Series of Unfortunate Events" has its first season drop on Netflix on January 13, 2017. While the live streaming company does not release its viewership figures, an independent analysis conducted by Symphony Technology group indicated that 3.755 million viewers in the 18-49 age group were watching the show at any one time during the first weekend of its release.
The series was greeted with critical acclaim, getting a Rotten Tomatoes rating of 94 percent based on 50 reviews. Many critics believe that the TV series is a better adaptation than the 2004 movie, as it allowed more time for the story and the characters to develop. The series was renewed in March for a second season, but no word exists as to when it will be released.