'Castlevania' being developed as a series on Netflix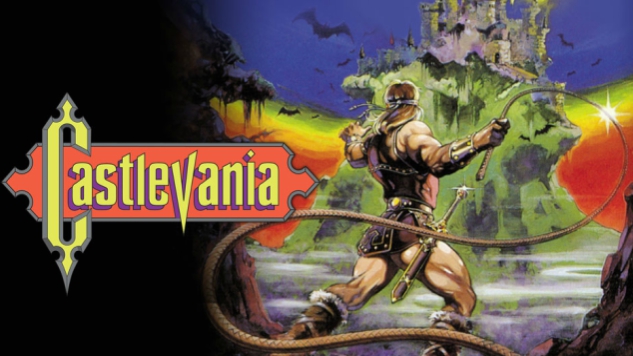 "Castlevania" is the name of a series of video games that was created by the Konami company in Japan in the mid-1980s and has existed in increasingly sophisticated forms as gaming platforms became more technologically advanced. The storyline behind the games featured the Belmont family of vampire hunters and their eternal war against Count Dracula and his minions. Fans of the game were understandably excited when the news was recently released that "Castlevania" would be developed as an animated series to be streamed on Netflix.
Netflix describes the project much along the lines of the video games, as being about the adventures of the last scion of the Belmont family, which has been tainted by disgrace, to save Eastern Europe in the Middle Ages against Dracula and his undead army. Warren Ellis, best known in the comic book world, is writing and is one of the producers. Aside from that blurb, a release of a typically gruesome poster recently and the news that the project will drop later in 2017, no word exists as to the story or who will be voicing the principle characters.
Vampires have been all the rage for the past decade or so, with movies like the "Twilight" series and TV shows like "Buffy the Vampire Slayer" and "True Blood" being big hits. But before Edward, Angel, Spike, Bill and Eric, Count Dracula reigned on the big screen. The Count has been played by Bela Lugosi, Christopher Lee, Frank Langella, and in a parody by George Hamilton. With his cape and smoldering East European charm, generations have found the undead Count from Transylvania to be irresistible.
Dracula was, oddly enough, a historical character, fighting against the Ottoman Turks in the Balkans in the 15th century. He inflicted the terrible punishment of impaling prisoners alive in order to inflict terror upon his enemies. Despite his brutal methods, the historic Dracula, known as Vlad the Impaler, is considered a hero in his native Romania for his efforts to fight off invading armies. His story as a vampire began with the 19th century novel written by Bram Stoker, upon which many of the movies are based.
Movies and TV shows based on video game have been done before, with varying levels of success. The Netflix "Castlevania" will not have a blockbuster budget and may rely more on gore and action than on mystery and intrigue. But the project is destined to become the latest in the ever expanding collection of original programming that Netflix will be airing.