'The Chameleon' about a man who posed as teenage boys to air on Netflix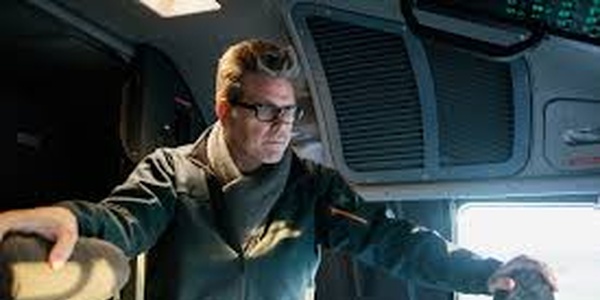 According to Deadline Hollywood, Netflix has acquired the rights to a 2008 article published in The New Yorker called "The Chameleon." The movie is going to depict the life and times of a French con artist named Frédéric Bourdin, who claims to have assumed the identities of 500 teenage boys during his career. By the time he was caught for the last time in a Spanish shelter for wayward boys, Bourdin had achieved lots of notoriety as a serial impersonator of teenage boys, even though by that time he was 30 years old.
Bourdin specialized in pretending to be abused boys who were on the run. In his career, he insinuated himself in children's shelters, foster homes, junior high schools, orphanages, and children's hospitals in over a dozen countries. He had been arrested before and sentenced to jail in America.
Bourdin's motives were not what one would imagine. He was not a pedophile, and he was not doing his impersonations for money. He pretended to be troubled, teenage boys for the emotional support of having a home and a structured life that the roles provided and that he never got as a child.
Christopher McQuarrie, who is currently wrapping up "Mission Impossible: MI6" has been selected to direct the film version of "The Chameleon." Terrence Winter is co-writing the script with Carl Capototo. McQuarrie will produce along with Terrence and Rachel Winter and Heather McQuarrie.
The idea for the project was to craft a psychological thriller in the same vein as "The Silence of the Lambs" or "Making a Murder." The difference is that the principal character is certainly not the sort of menacing person that Hannibal Lecter or Steven Avery were. Bourdin does not seem to be interested in hurting people, just deceiving them to fulfill a psychological need.
The closest example to the story of "The Chameleon" is a 1961 film starring Tony Curtis called "The Great Imposter" that was loosely based on the exploits of a man named Ferdinand Waldo Demara. Demara, in his time, impersonated a Trappist monk, a prison warden, a Royal Canadian Navy doctor, and a teacher in New England. Another movie about a similar character is the more recent "Catch Me If You Can" that was directed by Steven Spielberg and starred Tom Hanks and Leonardo DiCaprio.
As for the real-life Bourdin, it seems that he has given up his career of impersonating young boys. The last that is known is that he is married with four children, living in Le Mans, France.