Coen Brothers working on western series for Netflix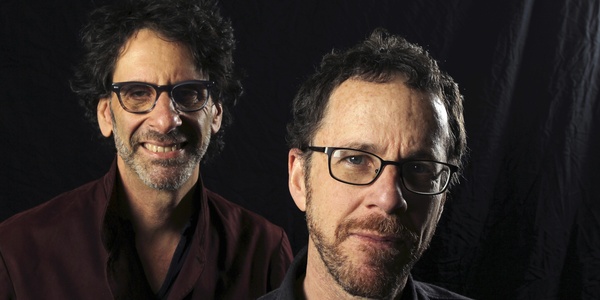 The Coen Brothers, Joel and Ethan, have landed a project at Netflix called "The Ballad of Buster Scruggs," an anthology series that will tell six tales of the western frontier. The series is set to drop on the live streaming service in 2018, according to Deadline Hollywood. Tim Blake Nelson will star as the title character, who is a singing cowboy who is featured in the first episode. Nelson has appeared in such films as "Lincoln." "The Astronaut Farmer," and the Coen-produced "O Brother, Where Art Thou?"
"The Ballad of Buster Scruggs" is the first project by the Coen Brothers as writers and directors for television. While the Coens have an eclectic body of work, they are not unfamiliar with the western genre. They made a remake of "True Grit," a film first made with John Wayne and Glen Campbell in 1969, that was praised as being grittier and more true to the source material than the original. The Coen Brothers version starred Jeff Bridges, Matt Damon, Josh Brolin, and Hailee Steinfeld. The movie was nominated for 10 Academy Awards.
Other well-known films made by the Coen brothers in one capacity or another include "Raising Arizona," "Miller's Crossing," "Fargo," "No Country for Old Men," and "Bridge of Spies." The Coens have been nominated for a number of Academy Awards and won best picture for "No Country for Old Men." The Coens have been making movies since the 1980s and first attracted wide notice with 1987's "Raising Arizona."
"The Ballad of Buster Scruggs" is currently being filmed partly in the Nebraska Panhandle and partly in New Mexico, where "No Country for Old Men" and "True Grit" were filmed. The Coens issued a casting call for "ordinary" Nebraskans to serve as extras. Besides Nelson, some of the cast of the series includes Tyne Daly and James Franco.
The project was first envisioned as a feature film. However, Joel and Ethan Coen decided that they had enough material for the six-episode miniseries that they later sold to Netflix. A movie version may also be released at some point. "The Ballad of Buster Scruggs" is a rare television western, a genre that once dominated the medium in the 1950s and 1960s before dying out in subsequent decades. The western was a uniquely American creation, telling as it did stories about the creation of the United States when much of it was still a wilderness.