Ellen DeGeneres gets a standup comedy special on Netflix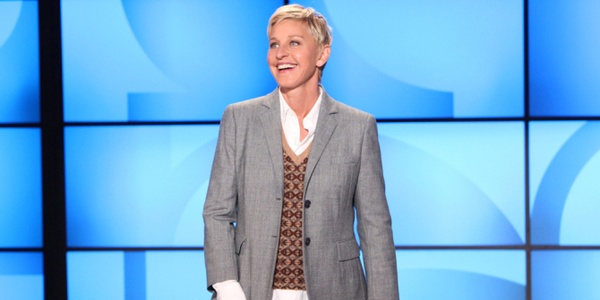 Variety reports that Ellen DeGeneres will have her first stand-up comedy special in over 15 years thanks to Netflix's live streaming service. The event will be a return to DeGeneres' roots, as she got her start in that kind of performance art before becoming an actress and then a daytime television talk show host.
DeGeneres began her stand-up comedy career in the early 1980s, appearing in small clubs and coffee shops. By 1982 she was touring nationwide. She got her big break during a guest appearance on "The Johnny Carson Show" in 1986.
In the 1990s DeGeneres transitioned to acting, appearing in such films as "Mr. Wrong" and "EDtv" as well as providing voice work for animated movies like "Finding Nemo" and "Finding Dory." DeGeneres has appeared in two sitcoms, "Ellen" from 1994 to 1998 and "The Ellen Show" in 2001 and 2002.
During season four of "Ellen," DeGeneres came out as gay while appearing as a guest on "Oprah Winfrey." Real life was reflected on television as DeGeneres's character, Ellen Morgan, came out to her therapist, played by Oprah. The rest of the series focused on the trials and tribulations of a gay person coming out and other LGBT issues. DeGeneres was the first openly gay person to play a gay character on episodic television. She had a long-term relationship with actress Anne Heche until 2000. She married her partner Portia de Rossi in 2008 when the prohibition against same-sex marriage was overturned in California.
Besides hosting awards shows such as the Emmys, the Grammys, and the Academy Awards, DeGeneres has had her own daytime television talk show, "The Ellen DeGeneres Show," since 2003. The format of her show is light, featuring celebrity guests, human interest stories, comedy, and music. She often plays games with her show's guests and members of her studio audience. The show has been a consistent ratings winner, garnering a great many daytime Emmy Awards. DeGeneres received the Medal of Freedom for her contribution to the arts and her charity work in November 2016.
DeGeneres' last standup special took place in 2000 on HBO. Her material has tended to be on the light side, drawn in part from her own experiences. At one time she cited Woody Allen and Steve Martin as her primary influences. No word has been available yet when the special will be taped and when it will drop on Netflix.