'Haunting of Hill House' series being developed by Netflix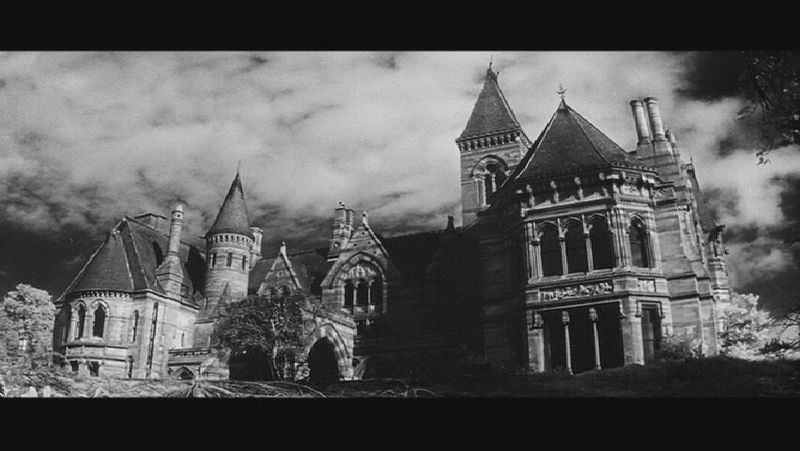 Variety reports that Netflix is developing a series based on the 1959 horror novel 'The Haunting of Hill House' written by Shirley Jackson. The story is about how four friends spend a summer in a haunted mansion and experience a variety of paranormal phenomena. The novel was made into motion pictures in both 1963 and 1999. The TV series version will comprise 10 episodes.
The series is being adapted by Mike Flanagan, who has done a number of horror films, such as "Hush" and "Oculus" and is now working on a Netflix adaptation of the Stephen King novel "Gerald's Game." No word is available about who will play the four main characters.
The novel is considered one of the finest literary horror stories published in the last century and was a finalist for the National Book Award. The events that take place inside the house often happen indirectly, and in some instances it is unclear whether they are authentically supernatural or the product of overactive imaginations. One theory the reader is supposed to entertain is that one of the characters is telekinetic. Hill House does have a history of suicides and other violent deaths, like any proper haunted house would. The horror is as much psychological as it may be from some external force.
No less a writer than Stephan King, no slouch where it comes to the horror genre, has praised the book as one of the finest of its kind ever written. The 1963 film adaptation was faithful to the source material and was well received. The 1999 version took the story into a more explicit, violent direction and was universally panned. The story has been parodied in "Scary Movie 2" and was adapted for the stage in 2015.
Shirley Jackson is best known not only for "The Haunting of Hill House" but also for "The Lottery," a story that many American school students have read about the dark side of an American small town with a particularly gruesome annual ritual. She influenced other horror writers such as Stephen King. Neil Gaiman, and Richard Matheson. An argument has ensued as to whether Jackson's dark visions were a product of her inner psyche or whether they had external influences as a result of the times she lived in, which included the Nazi holocaust and the threat of nuclear annihilation during the Cold War.
No word has been released as to when the series will drop on Netflix. Untill then you can watch these horror films on Netflix.