The live action 'Beauty and the Beast' is coming to Netflix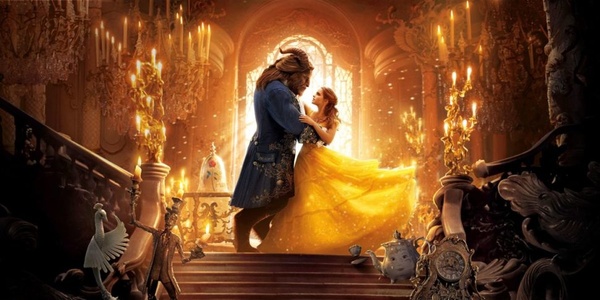 The live action "Beauty and the Beast," which was based on a 1991 animated Disney film, was one of the most popular films of 2017, grossing over half a billion dollars domestically and over a billion and a quarter dollars world-wide against a $160 million budget. The story was based on a 1740 fairy tale written by French writer Gabrielle-Suzanne Barbot de Villeneuve. "Beauty and the Beast" is coming to Netflix in September according to E Online.
The story involves a high spirited, bookish young woman named Belle who dreams of adventure beyond the small, 18th century village she grew up in while fending off the advances of a former soldier named Gaston. She finds herself in a castle in the service of a monster referred to as "Beast." Belle finds, eventually, that the Beast was once a human being, a prince who was transformed into a monster for his cold heartedness and condemned to remain in that form until someone comes to love him and whom he loves in turn. Is Belle that person? A great many complications and perils stand in the way.
"Beauty and the Beast" is, thus far, the highest grossing film of 2017 and the tenth highest grossing film of all time. Dan Stevens, best known for playing Matthew Crawley in "Downton Abbey," plays Beast. Emma Watson, a fan favorite because of her role as Hermione Granger in the "Harry Potter" films, plays Belle. Both received generous praise from critics and audiences alike. The rest of the cast included Luke Evans as Gaston, as well as Kevin Kline, Ewan McGregor, Emma Thompson, and Stanley Tucci.
The film won generous praise from the critics for its acting, production values, and its adherence to the source material, which included the animated film and some of the songs from the Broadway musical. "Beauty and the Beast" has a 70 percent Rotten Tomatoes rating based on 284 reviews.
"Beauty and the Beast" caused a couple of minor controversies. One derived from a so-called "gay moment" in which two male characters dance with one another. This small scene almost got the movie banned in Russia. The other bone of contention arose from questions about how Belle can be an empowered young woman if she falls in love with a monster who is holding her prisoner. Some critics have suggested that Belle is actually suffering from Stockholm syndrome and that the relationship between Beast and Belle is not a healthy one. However, most viewers tend to pass over that interpretation and enjoy the theme of romantic love conquering all.