Matt Groening's, who created "The Simpsons", developed a new show and it's coming to Netflix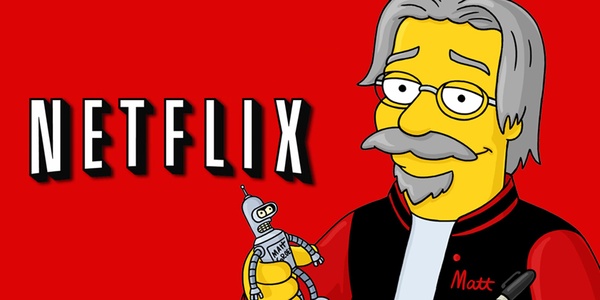 Matt Groening, who created "The Simpsons" and "Futurama," has developed a new series called "Disenchantment" to stream on Netflix starting in 2018. "Disenchantment" is described as an animated adult Medieval fantasy.
The main character is described as a "hard drinking princess" named Bean, to be voiced by Abbi Jacobson. She will be accompanied on her adventures by an elf named Elfo, voiced by Nat Faxon, and a demon named Luci, voiced by Eric Andre.
We don't know much about the set-up for the series, except that it seems to be set in a fantasy universe where magic exists, but also "life and death, love and sex." The world will be full of "suffering and idiots" so it looks like it's going to be more akin to Westeros from "Game of Thrones" than the heroic parts of Tolkien's Middle Earth. The group of three companions sounds like an interesting D&D adventurers' party. How a demon and an elf are going to get along will be interesting, to say the least.
Groening has been upending television genres for decades. "The Simpsons," about the family of Homer Simpson, a dimwitted employee of a nuclear power plant, is a unique, often absurdist, take on the family sitcom. "Futurama" depicts the trials and tribulations of a pizza delivery boy named Fry, who finds himself in the 31st century along with a group that includes a lobster alien, a larcenous robot, a tough but vulnerable mutant, and a wizened mad scientist. "Futurama" twists the science fiction genre just as the new century presents promise and perils.
Epic fantasy has been popular for decades, especially since "The Lord of the Rings" first hit the bookstores. A myriad of imitators have followed, each with their own take on the clash of good vs. evil in a world of swords and sorcerers. "Game of Thrones" is a twisted version of the genre, more of an anti-fantasy than anything else.
Generations of people have created their own fantasy adventures using the Dungeons and Dragons gaming system or others, some with paper and dice, some in virtual, computer-driven worlds. The idea of escaping from the hum-drum to a world of magic and adventure has a great appeal.
Groening, in "Disenchantment," is likely to have a more humorous, absurd take on the fantasy genre than most people are used to. However, judging from his other work, it is likely to have some truth and poignancy, as well.