Netflix acquires religious drama series 'Messiah'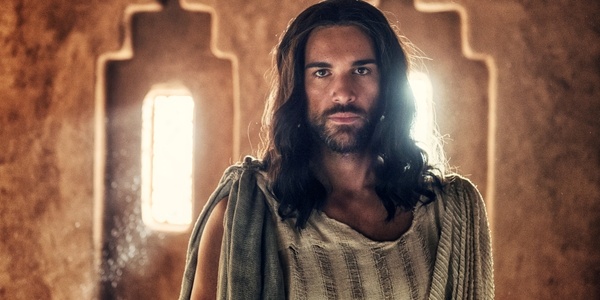 Deadline Hollywood has reported that Netflix has ordered ten episodes of a new series from Mark Burnett and Roma Downey entitled "Messiah." The series, to be written by Michael Petroni and produced by Burnett and Downey, will depict the rise of a religious leader in the Middle East who has acquired a huge following. The man may be Jesus Christ himself returned, though his true identity will be left a mystery, at least for early episodes.
The story of "Messiah" will be told from multiple viewpoints, including an officer in the Israeli anti-terrorism group, Shin Bet, a Hispanic preacher and his Texan daughter, a Palestinian refugee, and various members of the media. The series is due to drop sometime in 2019.
Burnett is best known as the executive producer of a number of reality shows, including "Survivor," "The Voice," and "Shark Tank." He is also president of MGM Television and has overseen a number of scripted shows including "The Handmaid's Tale," "Fargo," and "Vikings."
Downey is best known for appearing as the angel named Monica in the long-running series "Touched by an Angel" in which she helps people with their problems. Together with Burnett, to whom she is married, Downey has produced such faith-based films as "The Bible," "The Bible Continues," a remake of "Ben Hur," and "Little Boy."
The idea of a television series about the possible second coming of Christ is a tricky one to undertake, from both a theological and a dramatic perspective. While the Bible does predict that Jesus, who Christians believe was crucified, buried, and was resurrected from death almost 2,000 years ago, will return, the account in the Book of Revelations in the Bible paints the story in apocalyptic terms. If one tells the story in "the wrong way" many believers will complain.
Interestingly, Cindy Holland, the Vice President, Original Content for Netflix suggests that the series will be accessible to people of every faith, not just believing Christians. How "Messiah" will undertake to pull that off will be interesting to see.
Burnett and Downey suggest a broader subtext in a story depicting the possible return of the Son of God. Governments could collapse, and people may decide to stop going to work, the theory being that the end of the world as we know it has drawn nigh. Movies and TV shows about the end of the world have aired before, but rarely in a religious context.