Netflix announces 'The Witcher' TV series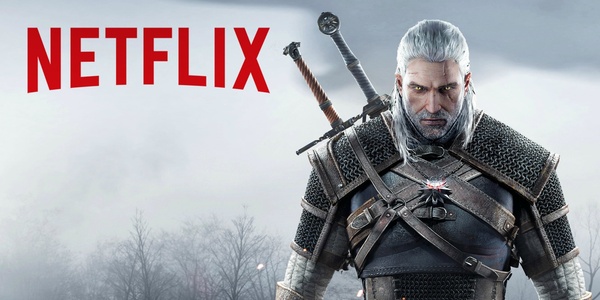 Entertainment Weekly recently announced that Netflix would be bringing "Witcher" to the small screen. The series will be based on a series of novels and short stories by the Polish writer Andrzej Sapkowski. The tales of a group of monster hunters with supernatural powers, known as Witchers, was also made into a popular video game.
The main character of the Witcher story series is a man named Geralt of Rivia and his adopted daughter, the princess Ciri. No word is available as of yet for casting, but executive producers Sean Daniel and Jason Brown suggest that the series will dwell on the theme of being an unconventional family fighting to survive in a very dangerous world. Sapkowski has pronounced himself excited about the effort to bring his tales to life and the team that is putting it together.
The Witchers, according to Slashfilm, are mutants who are taken away from their families as children and are made to consume potions, some of them poisonous, which build up their powers so that they can get to the business of monster killing. Indeed, what the Witchers do is a business that they engage in for money. They find plenty of work to do in a world that seems to be beset by dangerous creatures. Part of the charm of the book series is that it is a reimaging of fairy tales, many of them Polish, which are new to audiences in the West.
"Witcher" continues the great boom of high fantasy that is occurring on both the small and large screen that started with the original cinematic adaptation of "The Lord of the Rings." Comparisons to HBO's "Game of Thrones" are inevitable. Like the George R. R. Martin epic, the "Witcher" contains themes that range from politics to infidelity and even child abuse and civil rights. Unlike "Game of Thrones" "The Witcher" focuses on a small group of characters and their struggles in the world that they were born in, where dangers don't always come from monsters.
Other characters in the stories include Dandelion, a bard whose skill for getting into trouble matches his singing and storytelling ability, and a sorceress named Yennefer whom Geralt considers his soul mate. The stories were adapted once before, in 2001, but the results were universally panned. The games that were adapted have been better received, with a sophisticated system that allows the players a variety of ways to handle problems, including not killing the monsters if a better way can be found. There is no word when the Netflix adaptation is going to be available, but it looks like it is going to be epic.