Netflix developing two new series from the creators of 'Fauda'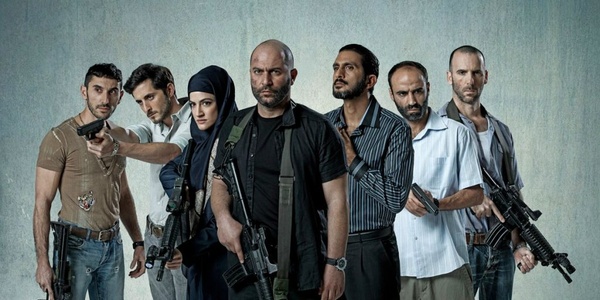 The Times of Israel reported that Netflix has picked up two series by Avi Issacharoff and Lior Raz, the Israeli creators of the terrorism drama "Fauda." One series, starring Raz, will be a CIA-Mossad drama that will have story lines based on real-life events. The series will depict a Joint CIA-Mossad operation to hunt down and kill one of the world's most dangerous terrorists. The second series will also be an espionage series called "Hit and Run" which will be about a man whose life is turned upside down when his wife is killed by a mysterious hit and run driver.
"Fauda" was picked up by Netflix in 2016 and was recently greenlit for a second season. The series depicts the adventures of an Israeli counterterrorism unit much like the one that Issacharoff and Raz used to belong to that specializes in infiltrating Palestinian terrorist groups. Raz also stars in the series as a commando named Doron Kaviillio who is called back into service when the terrorist he thought he had killed turns out to be alive. Doron's family life is just as complicated and potentially deadly as his work as a special operative. The series depicts the physical and psychological cost of those who work in counter-terrorism. "Fauda" has won numerous Ophir Awards, the Israeli equivalent of both the Oscars and the Emmys.
Netflix has been instrumental in finding hidden gems in countries around the world and presenting them to wider audiences. "Fauda" has been an exceptional example of one of those projects, depicting as it does a conflict that has been in the news for decades from the point of view of one of the participants. People around the world have opinions of the Israeli-Palestinian conflict. A show like "Fauda" provides a nuanced one that is not often heard outside the Middle East.
With their two new series, Issacharoff and Raz have become elevated to become international purveyors of dramatic, episodic television. They are continuing to specialize in stories about espionage and the silent war against terrorism that has been waged in one form or another for decades. In the United States, audiences have already watched "24" and "Homeland" that depict that war with a sometimes moral ambiguity.
"Fauda" was released worldwide by Netflix with subtitles and a new introduction. The two new series will be filmed in a variety of languages so that they can be made available worldwide.