Netflix is developing a version of 'Armistead Maupin's Tales of the City'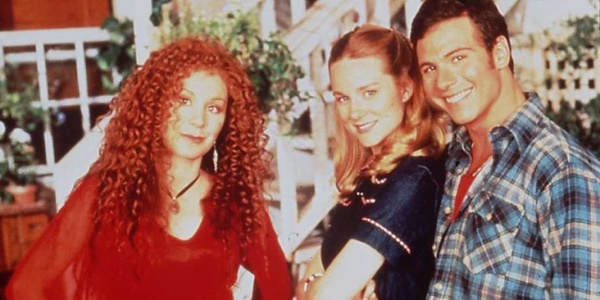 Netflix is developing a new installment of "Armistead Maupin's Tales of the City." The series was brought to the small screen, first on PBS in 1994 and then continued on Showtime in 1998 and in 2001. Olympia Dukakis and Laura Linney will revive the characters they played in both the PBS and Showtime productions in the proposed fourth installment on the live streaming network.
The first four novels of the series were serialized in the San Francisco Chronicle and the fifth in the San Francisco Examiner, with the remaining four going straight to book form. The first book, which was published in 1978, started with the arrival of Mary Anne Singleton on a vacation to San Francisco. She impulsively decides to stay and moves into a boarding house at 28 Barbary Lane. The building is run by an eccentric, pot growing old hippy named Anna Madrigal and is inhabited by a rich collection of gay, bisexual, and straight characters that are a microcosm of San Francisco at the time. Mary experiences a number of adventures both at the boarding house and in the wider community of the city where it is located. The book interweaves the stories of its characters into the broader narrative.
Since the books were first serialized in a newspaper, Maupin was able to incorporate recent contemporary events, including the AIDS crisis of the 1980s. The first two books covered the post-Stonewall era of LGBT culture in the United States. The books were praised as an account of the trials and tribulations of LBGT people in late 20th century America. The PBS series endured some controversy for the same reason,
Dukakis played Anna, and Laura Linney played Mary in the first three series, which were adapted from the first three novels. The fourth installment, envisioned as a 10-part series, will begin with Mary Anne Singleton's return to 28 Barbary Lane after an absence of 25 years. The new series will take place in the present day.
While the series has not yet officially been greenlit by Netflix, Michael Cunningham has already written the first script, Alan Poul will direct, and Maupin himself will serve as a producer.
"Tales from the City" was the basis of a concert series called "Tunes from Tales (Music from Mouse)" in 1999 and a musical work entitled "Anna Madrigal Remembers" in the same year. Tale was adapted to the stage at the American Conservatory Theater in 2011 and ran for two months to positive reviews.