Netflix to feature a true crime documentary about a 1992 Long Island killing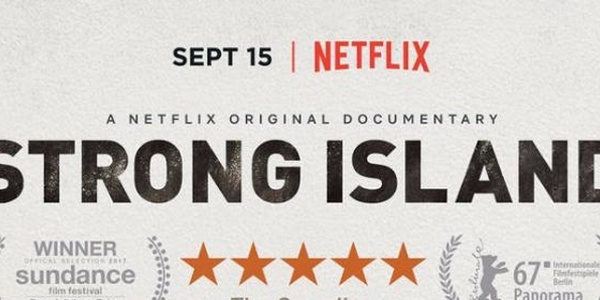 Netflix is famous for its true crime documentaries. "Strong Island," which is due to drop on the live streaming network in September, is different in that it does not tell the criminal's story, but rather that of the victim. The film is part a labor of love and part a cry of despair, having been made by the victim's brother.
The known facts of the 1992 killing of William Ford Jr., a 24-year-old African American teacher, are widely acknowledged. In April 1992, during a dispute over an auto repair, 19-year-old Mark Reilly, a white man, shot and killed Ford, who was unarmed.
Incredibly an all-white grand jury declined to indict O'Reilly, perhaps believing the suspect's story that he shot the older man in self-defense. Yance Ford, William's brother, is pretty sure that he was a victim of systematic racism so deep that it is embedded in the culture of America. Neither law enforcement nor the prosecutor were communicative with Yance and his family. The records of the grand jury proceeding have been sealed forever, so no one but its members and the prosecutor knows what thinking went into the failure to indict. The documentary also later reveals some details that make one reassess whether the shooting and its aftermath were entirely influenced by racism,
"Strong Island" is also a family history, as a way to develop a context for the racial subtext of the story. Yance's and William's parents fled the Jim Crow south. Eventually, they settled on Long Island, where they experienced a more subtle but just as systematic form of segregation. This backstory certainly makes one believe that William's shooting and the failure of the system to get him justice was informed by racism.
On the other hand, as a review in Variety notes, precise details of the confrontation emerge later in "Strong Island" that make one rethink that scenario. During a previous incident, William entered the garage to check on his car and overheard O'Reilly insulting his mother. He picked up a vacuum cleaner and threw it. He picked up a car door and brandished it in a threatening manner.
The viewer, therefore, can look at the story filtered through the prism of race. For Yance, of course, his brother did not get justice because of a racist culture, focusing on the fact that he was unarmed. However, a member of the all-white jury could legitimately see it a different way. William Ford had already threatened Reilly physically. The mechanic may have had a well-founded fear of suffering bodily harm.
"Strong Island" was featured at the Sundance Film Festival earlier this year and has a 100 percent Rotten Tomatoes rating based on 12 reviews.