Netflix gets the rights to 'Babylon Berlin' a crime drama in pre-Nazi Germany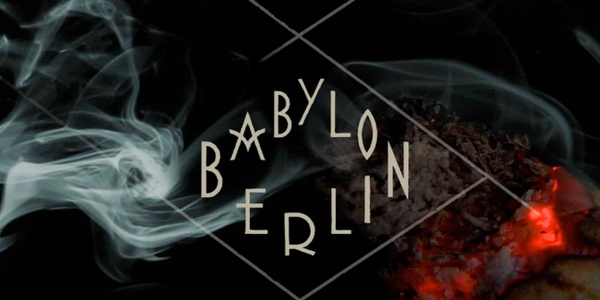 According to the Hollywood Reporter, Netflix has acquired the American broadcast rights to a German-language crime drama called "Babylon Berlin." The series depicts the adventures of a hardboiled detective character named Gereon Ruth, played by Volker Bruch, who is sent from Cologne to 1929 Berlin to investigate a porn ring run by an organized crime syndicate. The series is based on a group of novels written by a German writer named Volker Kutscher.
According to the Internet Movie Database, the initial investigation is going to throw Ruth, his partner Bruno Wolter and a stenotypist named Charlotte Ritter into a web of corruption and crime that involves a variety of illegal activities besides porn, including weapons trafficking and drug dealing. In the style of the hardboiled detective genre, Ruth will be faced with conflicts between loyalty to his superiors and the need to find out the truth at all costs.
1929 was a tumultuous time in Weimer Germany. The year featured the American stock market ushering in the start of the Great Depression, which sparked massive unemployment. Extremist political parties, including the Nazis and the Communists, battled for power. Nevertheless, no one in that year imagined what was in store for Germany just a few short years later.
On the other hand, Germany was in the midst of a cultural revolution that featured artists, filmmakers, and musicians heavily influenced by modes of art coming from France and the United States. It was also a time of loosened social morals. Smoke-filled cabarets resounded with jazz music, and handsome young women enjoying their new liberated status. The growing plight of the unemployed contrasted sharply with the decadent glitter of Berlin's nightlife. All of that ferment would come to an end with the economic and political upheaval to come, the rise of the Nazi Reich, and the calamity of World War II.
"Babylon Berlin" is an experiment in how TV content is financed and produced in Europe. The initial order of two seasons with 16 episodes will cost $45 million, making it the most expensive series to be produced in Europe. The series will debut in Europe on the Sky pay TV network and on Netflix in the United States about the same time in mid-October. "Babylon Berlin" will air a year later on German free broadcast television.