Netflix renews 'Mystery Science Theater 3000: The Return'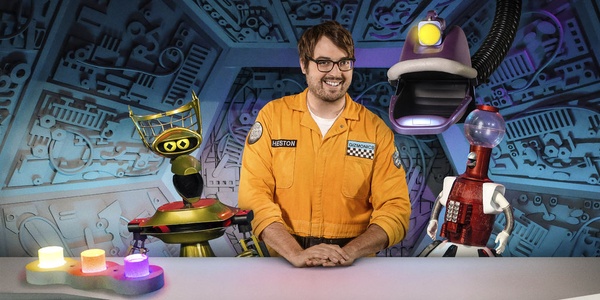 Netflix gave fans of old, bad movies something to be thankful for by announcing that "Mystery Science Theater 3000: The Return" has been renewed for a second season, Variety reports. The revival of the popular 1990s series was released in April 2017 with 14 episodes on Netflix. The second season is expected to drop sometime in 2018.
"Mystery Science Theater 3000" first appeared on a local, low-budget TV station, KTMA, in Minneapolis, Minnesota before being picked up by Comedy Central and then the SyFy Channel. The cast has changed over the years, but the premise remained the same on both the show's original run and its Netflix revival. A hapless human is held prisoner on board a spaceship known as the Satellite of Love where, in the company of robots with names like Tom Servo and Crow T Robot, he is forced to watch bad movies in the ship's theater. The human host and his robot companions provide comedy by making running, sarcastic commentary throughout the film, usually annoying, but uproariously funny in context. The cast also does comedy sketches in between film presentations
"Mystery Science Theater 3000" ran for almost 200 episodes and spun off a major motion picture. The series never found a mass audience, but it garnered a fanatically loyal cult following. Nevertheless, the final episode of the original run aired in 1999.
In November 2015, series creator Joel Hodgins started a Kickstarter campaign to bring the series back. The campaign raised an astonishing $6.3 million, more than enough to produce 14 episodes and to persuade Netflix to stream it on its service. The cast is different from the original series, including Jonah Ray as the latest human victim forced to watch B movies as a weird alien experiment.
The list of movies that were run and ridiculed in what is "Mystery Science Theater 3000's" belated 11th season include such offerings as "Reptilicus," about a prehistoric monster that destroys Copenhagen, of all places. Another famous film screened is "The Land that Time Forgot," in which the denizens of a World Wat I German U-boat and a group of escaped allied prisoners find themselves on an island ruled by dinosaurs and prehistoric humans.
The new series even had a Christmas special, albeit released with every other episode in April 2017, centered around a 1966 film called "The Christmas that Almost Wasn't." The movie featured a plot to stop Santa from delivering presents.
At this time, neither the exact drop date nor the films to get the "Mystery Science Theater 3000" treatment in 2018 are known.