Netflix's 'The Kindness Diaries' documents a former stockbroker who hit the road to help people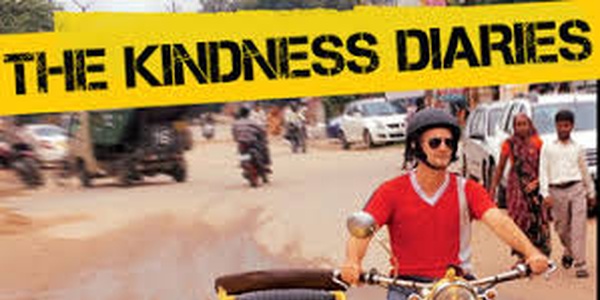 The theme of a loner traveling the highways and byways of America, stopping in small towns and big cities and winding up helping people, has been the stuff of episodic television since the 1960s series "The Fugitive." A new series now streaming on Netflix, entitled "The Kindness Diaries," is about the real-life adventures of Leon Logothetis, who traveled across the world performing random acts of kindness to complete strangers. The series is based on a book by the same name.
Logothetis' backstory almost reads like a cliché. He spent much of his adult life as a stockbroker in the corporate world, making money and living the good life. He gave all of that up to live a dream of travel and adventure. His first journey became a book and a series on National Geographic in which he spent just five dollars a day to travel the world. Logothetis' second journey, which became the basis of "The Kindness Diaries," is the one that is providing inspiration to people who read the book and live stream the Netflix series. He decided to travel to 20 countries on a six-month journey on a yellow motorcycle, living on nothing but the kindness of strangers, but also performing acts of kindness in turn.
The series has actually been on Netflix since February 2017 but is gaining more and more viewers who find themselves intrigued and inspired by Logothetis's odyssey. Considering the state of the world, the story is something that provides a balm to the usual news that features violence, cruelty, and anger.
An act of kindness, random and unasked for, certainly helps the person receiving it. However, it helps the giver just as well. An uplifting feeling exists seeing that another person's life has been made better and that one is the cause of it. It is a truth that is not often heard or understood.
In a recent interview in Business Insider, Logothetis explained what his approach to kindness is. One does not have to be a perfect or an entirely good person to be kind, in his view. People are always a mixture of good and bad and sometimes will behave badly. For Logothetis, kindness is a day-to-day transaction. One should never feel that one is unworthy to do another human being a good turn. The idea is to just do it and see what happens. The result is likely to be wonderful.