Netflix's 'A Series of Unfortunate Events' gets a second season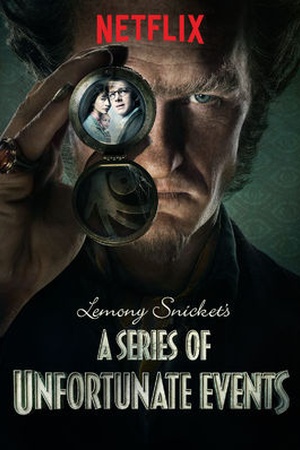 To nobody's surprise, Netflix has just announced that "A Series of Unfortunate Events" is going to get a second season. The streaming network made the announcement in a creative, some might say irritated, way, according to IO9.
First, the show's Twitter account and YouTube channel released a video of Lemony Snicket, voiced by Patrick Warburton, making reference to a horrible decision that had just been made that will cause misery to all "to kingdom come." The video led to a website where a written statement from Snicket, both the author of the books and the narrator of the series, resided.
The statement admonished Netflix viewers for ignoring Lemony Snicket's warnings and persisting in watching the first season of "A Series of Unfortunate Events." As punishment for such people, especially binge watchers, a second season has been ordered. The statement ends with "I hope you're happy, because you won't be, ever again. With all due respect, Lemony Snicket."
Of course, the news that a second season was in the works has been known since January. The plan is that the ten-episode season will cover the next five books of the series, just as the eight-episode first season covered the first four books. Presumably season three would cover the final four books.
"A Series of Unfortunate Events" concerns the misadventures of the Baudelaire children, teenage Violet, young Klaus, and the infant Sunny. When a fire of mysterious origins kills their parents, the Baudelaires are sent to live with their distant relative, Count Olaf, a cruel, insane man who wants to grab the family fortune for himself. Olaf is played in the series by Neil Patrick Harris. The Baudelaires escape Olaf's clutches and set out on a quest to find out the secret concerning their parents' death and a secret society that may be behind it.
The first season was met with critical acclaim, with Rotten Tomatoes giving the series a 94 percent rating based on 50 reviews. The series is a dark comedy with outrageous visuals and intricate story lines. Most critics conclude that the TV version of "A Series of Unfortunate Events" is superior to the movie because the format gives a lot of the story room to develop.
Netflix does not give out any viewership numbers for its programming. The best estimate, however, is that just short of four million people between the ages of 18 and 49 watched an episode during the first weekend of the release of "A Series of Unfortunate Events."
The release date of the second season has yet to be announced.