Ron Pearlman and Guillermo del Toro developing "Trollhunters" animated series for Netflix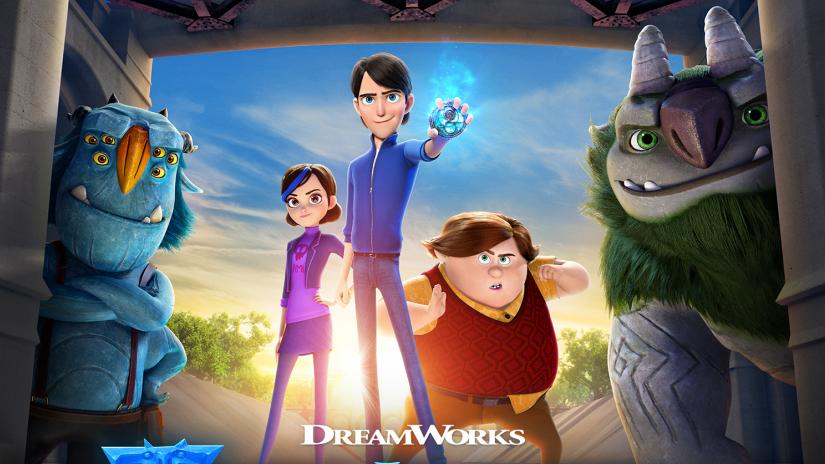 Guillermo del Toro, the director of such films as "Hellboy" and "Pan's Labyrinth" has created an animated series geared toward children, entitled "Trollhunters," which premiered on Netflix on December 23, 2016. The series is voiced by the late Anton Yelchin, Del Toro's collaborator in the "Hellboy" films Ron Pearlman, and Kelsey Grammer.
The premise of "Trollhunters" is that deep beneath the earth resides a parallel civilization of trolls. Some of the trolls are friendly, others not so much.
The story involves a teenage boy named Jim, voiced by Yelchin, who finds a magic amulet in the basement that transforms him into an epic hero, the Trollhunter, who is charged with the defense of both the human world and the troll world from supernatural threats. Pearlman, of course, voices Bufar, a gruff, evil troll who is Jim's antagonist. Grammer voices Blinky, the good troll who handles Jim's training and introduces him to the world of the trolls. That Jim is the first human trollhunter that the amulet has chosen causes no little consternation.
Den of Geek suggests that "Trollhunter' is stylistically like those 1980s movies, including "ET" and "The Goonies" that takes a group of young people and throws them into an extraordinary situation. With "ET" it was a cute, lost alien and the scary government agents who were chasing him. With "Trollhunters" it's an entire society of big, hulking monsters who could crush a teenage boy like Jim were it not for the power of the amulet.
The animation is gorgeous, depicting the well-manicured world of Arcadia, the town where Jim and his friends live, and the shadowy city of the good trolls with eagle alacrity.
The subtext of the story, according to The Daily Dot, is pure Hero's Journey. We have seen this story before, from the Arthurian Disney film "The Sword in the Stone" to "How to Train Your Dragon." In every story of this type, a young person (usually but not necessarily a boy) discovers that he has a destiny that is greater than the humdrum life he has lived so far. The story, filled as it is with defeating evil creatures and overcoming obstacles, depicts the journey of the boy to his becoming a man and a hero. Jim has Toby, his comedy relief best friend, and Claire, his girlfriend, to aid him in his journey.
Despite the universal storyline that "Trollhunters" depicts, it looks like a great series for kids of all ages. The series was Anton Yelchin's last project before he was tragically killed at a young age.