Sandra Bullock signs to appear in alien invasion film 'Bird Box' for Netflix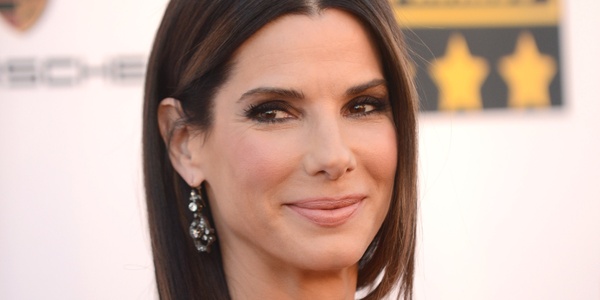 Variety reports that Sandra Bullock has been slated to star in a film version of "Bird Box," a post-apocalyptic horror story based on Bird Box novel by Josh Maleman, the lead singer of a band called High Strung. Bullock will portray a character named Marjorie, who is caught in a world that in the near future has been overrun by mysterious creatures who cause people to go insane, kill everyone around them, and then themselves once seen. Through much of the book, Marjorie has to navigate to a place of safety down a river in a rowboat while blindfolded.
"Bird Box" was originally optioned at Universal Studios before the book was published but then was moved over to Netflix. Eric Heisserer, who also wrote the script for "Arrival," penned the screenplay. Susanne Brier, whose previous work includes the TV miniseries "The Night Manager," will direct.
Sandra Bullock has been making films since the late 1980s. She often, either in a comedy, drama, or action picture, has portrayed women under extreme stress.
For example, in "Speed" she plays a woman who finds herself driving a bus that is set to explode if its speed falls below 55 miles an hour. Her character is aided in this rather high-stress situation by Keanu Reeves, who plays a law enforcement officer.
Bullock's character in "Speed" had an easy time of it compared to her character in "Gravity," in which she plays an astronaut set adrift in a spacesuit while in low Earth orbit when a Russian satellite explodes, sending a debris storm that destroys a space shuttle, the International Space Station, and the Hubble Space Telescope in its wake. In both films, Bullock plays vulnerable women who have to find strength to survive.
Bullock also had a famous role in a film called "The Blind Side," which depicts how a white family in Texas takes in an African American homeless boy and makes him part of their family. Bullock was originally reluctant to take the role on because the character was a devout Christian. However, she was put at ease when she met the real-life woman she was meant to portray. She went on to win an Academy Award, a Golden Globe, a Screen Actors Guild Award, and a Critics' Choice Movie award for the role.
Bullock's most recent role is in the upcoming "Ocean's Eight" an all-female version of the famous caper series.