'Where in the World is Carmen Sandiego?' is being rebooted for Netflix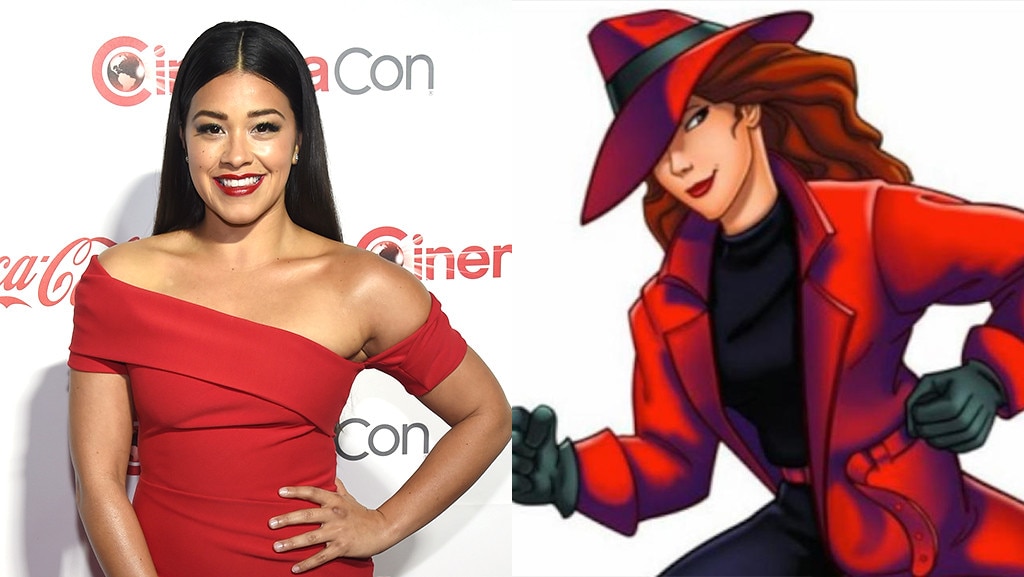 "Where in the World is Carmen Sandiego?" is coming to Netflix as an animated series and will star Gina Rodriquez as the title character. Finn Wolfhard will voice a character named Player, who is Carmen's chief accomplice and friend.
"Where in the World is Carmen Sandiego?" started as a series of educational computer games. The player assumes the role as an agent of the ACME Detective Agency whose task is to find Carmen and her confederates and prevent them from stealing treasures around the world. Along the way, the player learns about history, math, geography, languages, and other subjects. The ultimate aim of the game is to capture Carmen and bring her to justice.
The Carmen Sandiego franchise spun off a number of books, comic books, board games, and TV shows starting in the early 1980s. Two of the shows were game shows aimed at young people, "Where in the World is Carmen Sandiego?" focusing on history and "Where in Time is Carmen Sandiego?" with an emphasis on history. "Where on Earth is Carmen Sandiego" was a Saturday morning animated series. At one time, a feature-length live-action motion picture version of the master thief's adventures, starring Sandra Bullock, was in development, but the project never took off.
The Netflix version of "Where in the World is Carmen Sandiego" will have a 20-episode first season. The series will not only present a new series of capers but will explore Carmen's backstory, explaining how she became a master thief to start with.
The original computer game series earned critical acclaim for their ability to engage young people and keep them entertained while imparting knowledge of a variety of subjects. One aspect that was particular appealing was the fact that the games equally appealed to both boys and girls, a rarity in the computer gaming world. The kids knew they were learning while having fun. They kept playing anyway because both the storylines and the learning aspect were enjoyable.
The question arises, will the Netflix TV series have all of the elements that made "Carmen Sandiego" such an iconic figure for a couple of generations of children? The formula is easy to describe but may be tough to execute for the 21st century. Still, the series will be worth a look for both children and adults when it finally shows up.