David Letterman is returning to television with a series on Netflix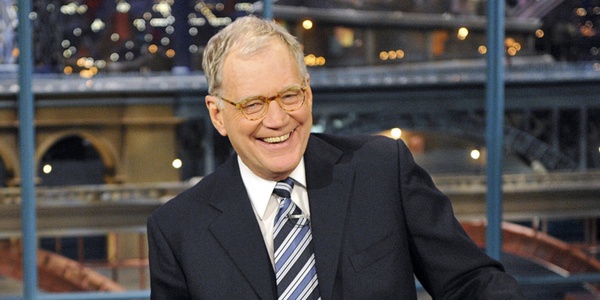 David Letterman, who signed off as host of "The Late Show" in 2015, has signed up to do a six-episode interview series for Netflix starting in 2018, according to the Hollywood Reporter. The series, which has yet to get a title, will be slightly different than the late-night show that Letterman hosted for 22 years in that it will be prerecorded and consist of an in-depth interview with a single guest as well as segments done outside the studio. As of this writing, the guest list has not been released.
Letterman has been in television in one capacity or another for nearly 45 years, starting as a local anchor and weatherman. He made his network break on NBC when he was given a morning comedy show in 1980. Though the show was a critical success, it did not do too well in the ratings and was canceled after only a few months.
Starting in February 1982 Letterman began hosting "Late Night with David Letterman," which ran at 12:30 p.m. after "The Tonight Show" then hosted by Johnny Carson. In contrast with Carson's friendly demeanor with guests, Letterman was often confrontational with people he interviewed. He also had regular, unpredictable features such as "Stupid Pet Tricks." "Late Night" was a favorite with college students who liked its edginess.
When Johnny Carson retired from "The Tonight Show" in 1992, most of Letterman's fans thought that he would be given hosting duties of the show. Instead, NBC gave "The Tonight Show" to the more affable Jay Leno. Letterman left NBC and developed his own late-night show on CBS, "The Late Show," that ran during the same timeslot as "The Tonight Show." The new show was retooled to some extent from "Late Night" to accommodate the wider and slightly older audience that watched in the earlier timeslot.
The next two or so decades featured a rivalry between Letterman and Leno for the prize of the king of late night entertainment. In the beginning, "The Late Show" pulled in more viewers. Eventually, Leno caught up and passed Letterman. "The Tonight Show" consistently beat "The Late Show" in the ratings except for the brief period when Conan O'Brien took over from Leno between 2009 and 2010.
Letterman's last "The Late Show" aired May 20, 2015 and featured all of the living presidents of that time, each of whom repeated Gerald Ford's post-Watergate statement that, "Out long national nightmare is over." The episode garnered nearly 14 million viewers, the highest in the show's history.
Love Letterman or hate him, and there were plenty who did the latter, his coming out of retirement will be watched by customers of Netflix with interest.