Dirty and sexy movies streaming on Netflix
With its strict 'no-porn policy' you won't find any porn on Netflix, but we did find some other dirty and sexy movies that are currently available on Netflix. Perfect for both solo watching or date night with a happy ending. Although not real porn, these movies do contain a lot of sexy, steamy and romantic scenes that are just right to increase the tension and desire.
14 sexy movies and documentaries on Netflix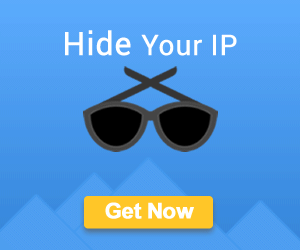 There are several sexy movies and even adult scene documentaries on Netflix that might appeal to you. Choose from lesbian movies, dude-on-dude gay movies and plots filled boobs or with sexy scenes. Check out the list below:
1. A Perfect Ending (2012)
The dramatic thrust of this film is given to lines like "It's important we eat dinner as a family" and "I spent my whole life trying to be perfect." If that doesn't say it all, A Perfect Ending features the burgeoning relationship between a suburban housewife with a floundering marriage (a friend suggests she take a lover — "a woman") and a high-class escort from a service aimed at "educating" its clients.
2. Come Undone (2010)
Come Undone is a movie that chronicles the story of Anna (Alba Rohrwacher) who has a comfortable relationship with her boyfriend, only before her flirtation with married man turns into a passionate affair. This is one of those dirty movies on Netflix where relationships are confused for something else.
3. The Guest House (2012)
The Guest House comes from the same production company as A Perfect Ending, which might explain its similarly shaky production values — and premise. Aside from overwrought acting, The Guest House follows a young woman living with her father. When his new employee moves into the guest house, the two women embark on an affair — until her father walks in on them.
4. 10 Rules For Sleeping Around (2013)
Two young couples decide to experiment with open relationships. Chaos ensues. It's like an Adam Sandler movie, but with more orgies.
5. Bachelor Night (2014)
A similar premise to Alpha House, Bachelor Night features the merging of a bachelor party and a bachelorette party — but the bachelor and bachelorette, on the eve of their respective weddings, make off together to, you know... It's up to their friends to track them down. Raunch ensues. What Happens in Vegas meets The Hangover with a bit of Russian mafia thrown in for good measure
6. The Formula (2014)
A couple of math geeks come up with a formula to "pick up chicks" — and it works. So The Formula is basically a fantasy of what happens when a man gets every woman to say yes.
7. Naked Ambition: An R Rated Look at an X Rated Industry (2009) - Documentary
One of the most followed documentaries about porn industry, Naked Ambition captures the life inside American pornography in the true essence of AVN Awards and Convention.
8. Hooking Up (2009)
The full trailer alone is very, very NSFW. Somehow, this movie stars a Tarantino alum (Bronson Pinchot had a small part in the Tarantino-penned True Romance) and the guy who voiced Slash in Teenage Mutant Ninja Turtles.
9. Stricktly sexual (2008)
In Los Angeles, the wealthy aspirant writer Donna and her best friend (also aspirant designer) Christi Ann are bored of relationships and decide to chase two escorts in a bar for one night stand.Donna and Christi Ann meet Stanny and Joe and invite them home believing they are hustlers.After a night of sex, the women discover that the the men are unemployed workers. They offer them to stay in a tent near the swimming-pool with beer and food while they search for jobs; in return, they would be their "boy-toys" during the nights in a strictly sexual relationship.
10. Princesas (2005)
Caya, a middle-class prostitute finds one of her rival prositute Zulema badly beaten by one of her regular clients. The two however get close and desire a common life after being friends and forming bonds when Caya takes and watches her over in hospital.
11. Angels Of Sex (2012)
A steamy, artfully shot love triangle delicately toes the line between dirty and mainstream with its occasionally serious look at relationships, young love, and fluid sexuality.
12. Cam Girl (2014)
A thriller in the vein of When A Stranger Calls, but premised on a young woman working as a cam girl when an anonymous stranger calls with a list of demands. She must comply, or he threatens to kill her, but she's determined to fight back.
With something like a plot, and maybe even a touch of character development, these movies slip past Netflix's screening process. But with the production values of a B-horror movie and the premise of a raunchy Will Ferrell comedy, these movies might look like something that you might see in theaters. They're not. This has been a PSA.
13. The Truth About Webcam Girls (2014) - Documentary
A documentary that follows three women who perform via webcam to paying customers.
14. Sex Sells (2005)
A world record orgy, wild sex scenes, ninjas... just a typical day at the office when you happen to work on a porn set. Director Chuck Steak is making his last film and wants to go out with a bang. It's a wild ride in this rowdy and heartwarming tale of life in the adult film industry.