A member of the British royal family weighs in on Netflix's 'The Crown'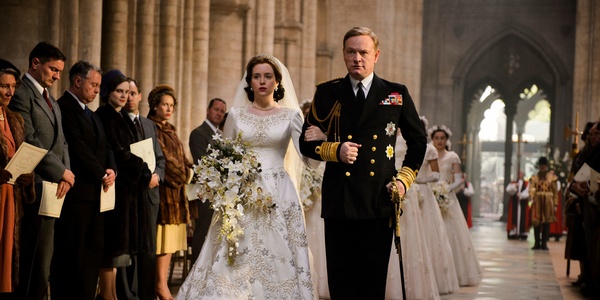 Ever since "The Crown," the Netflix series about the British royal family after the end of World War II, fans have been wondering how the real-life royals think about the show and the way they have been depicted. The first season started with the royal wedding between the then Princess Elizabeth and Prince Phillip, then a Danish and Greek nobleman who had served in both the Mediterranean and Pacific theaters in the Royal Navy during World War II. The series continued with Elizabeth's ascension to the throne and her early years as Queen, including her dealings with her first prime minister, a gentleman named Winston Churchill.
Princes Eugenie of York, the youngest son of Prince Andrew, Queen Elizabeth's second son, has pronounced herself to be a fan of the series, according to Digital Spy. She has caught just a couple of episodes, but said she is proud to have seen it. No doubt the story has given the young princess some insights into her grandmother, who has been Queen of Great Britain longer than any monarch in history.
No one knows what the people whose lives have been depicted, Queen Elizabeth and Prince Phillip, think of their depictions if they have taken the time to watch them. The two monarchs appeared in the film "The Queen," which told the story of the reaction of the royal family to the death of Princess Diana. They were played by Helen Mirren and James Cromwell. The movie was very well received and depicted the royals as sympathetic, albeit complicated people struggling to understand the depth of grief the British people felt for a woman that they had come to detest.
In the meantime, season two of "The Crown" is due to drop on Netflix later in 2017. The season will cover the story from 1955 to 1964. Claire Foy and Matt Smith will reprise their roles as Queen Elizabeth and Prince Philip, but will be replaced by older actors for seasons 3 and 4. Michael C. Hall will play President John F. Kennedy. The UK Express hints that Philip may cheat on the Queen in the second season. Rumors at the time connected the Prince to a number of women, all of which were denied and never proven. In any case, the story will continue to concentrate on the somewhat chaotic personal life of the Queen's younger sister, Princess Margaret. Other characters will include a series of prime ministers such as Anthony Eden and Harold MacMillan and the young Prince Charles.